Calendar of Events
Upcoming events at InterContinental Wellington
You are here: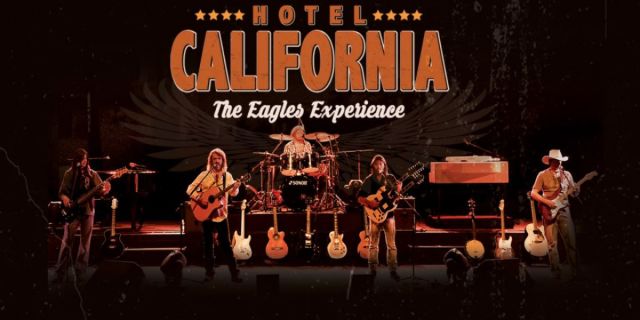 Tuesday, October 12, 2021 October 12, 2021 InterContinental Wellington
Hotel California - The Eagles Experience
Hotel California - The Eagles Experience brings the group's iconic power to the stage, performing well-loved songs that have played on the radio for decades.
The live concert pays homage to the talent and timeless catalogue of the original band, with a lineup of excellent musicians in their own right. Back in 1971, the band officially came into being, and over the years released a series of chart toppers that won in the genres of rock and country. Over time, The Eagles racked up five number one singles, six number one albums, six Grammy Awards, and five American Music Awards, not to mention many fans around the world.
For one night in Wellington, the cover group will step into the shoes of Glenn Frey, Don Henley, Bernie Leadon and Randy Meisner, performing many well known hits. You'll hear many all time favourites, including Hotel California, Desperado, Take It Easy, One of These Nights, Tequila Sunrise, Heartache Tonight, Life in the Fast Lane, Take it to the Limit and many more.
Location: Opera House, 111/113 Manners Street (see map)
Learn More at Ticketmaster
Credit / Copy / Images: WellingtonNZ
---
And do you want to take your event experience to a whole new level?
Capital of Culture Package
Experience and Enhance your event, with inclusions and benefits that will be the perfect curtain raiser for your time in Wellington.
Gain access to a $30-credit included in your accommodation package, giving you the freedom to spend however you would like.
Make your experience even more memorable - whether you choose to enjoy our signature High Tea before your event or dine in our trendy Two Grey Bar & Brasserie. As if that was not enough, you can start your evening with a complimentary drink in The Lobby Lounge served by our knowledgeable team.
Take your experience to the next level if you are coming to this cosmopolitan city for that Live Concert you love, for that famous Gastronomic Festival or to be enriched by Music, the Ballet or the Opera (check our Calendar of Events for a regular update of everything that Wellington has on offer).
Package Inclusions:
A complimentary drink served in the The Lobby Lounge
$30 Credit to spend and enhance your experience
Available 7 days a week, with no minimum length of stay
Book with Confidence: no deposits required and full flexibility if your plans need to change
With our package you can enjoy competitive rates with the ease of the complete luxury accommodation experience.
---
As the world adjusts to new travel norms and expectations, we're enhancing the experience for you by redefining cleanliness and supporting wellbeing throughout your stay.
Find out about IHG® Clean Promise here.
Terms and conditions apply. High Tea and InterContinental Spa need to be booked separately and are only bookable over the weekends. Bookings at Two Grey Bar & Brasserie and The Lobby Lounge are recommended.