Calendar of Events
Upcoming events at InterContinental Wellington
You are here: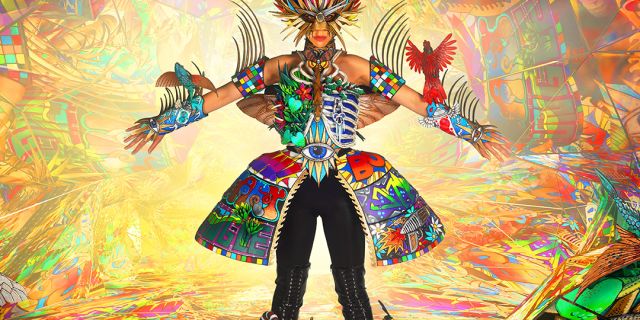 From Saturday, December 12, 2020 to Sunday, February 14, 2021 December 12, 2020 February 14, 2021 InterContinental Wellington
World of WearableArt® – Up Close at Te Papa
Experience World of WearableArt like never before.
A theatrical journey and immersive exhibition that invites you to get up close to the extraordinary garments and explore limitless creativity.
Featuring over 35 award-winning garments, created by designers from New Zealand and around the world, World of WearableArt Up Close (Ao KākahuToi – Kia Tata) is an exhibition at Te Papa in Wellington showcasing some of the most breath-taking creations that we've seen in the World of WearableArt Awards Competition.
Discover the jaw-dropping detail and unconventional creativity of wearable art. From 500 abandoned tents transformed into avant-garde works of art, to a wearable Axminster carpet inspired by Frida Kahlo, to a cathedral made from more than 2300 individually cut pieces of laser etched felt, learn about the unique stories behind the designs and be inspired as something WOW this way comes.
For a strictly limited season only!
The exhibition will run from 12 December 2020 - 14 February 2021
Images courtesy of World of WearableArt Ltd. (Garment: Underling, Gillian Saunders, New Zealand)
---
Special Package
InterContinental Wellington is a very proud partner of World of WearableArt® and is delighted to see WOW return to Wellington.
Escape and experience the World of WearableArt® (WOW®) Exhibition at Te Papa with an indulgent Accommodation Package tailored for you:
Package inclusions
Overnight Accommodation
Double tickets to the World of Wearable Art Exhibition at Te Papa
2x Complimentary Drinks in The Lobby Lounge
Available during the dates of the exhibition.