What's On The Blog
5 Experiences To Elevate Your Next Wellington Conference
June 27, 2019
L
ooking for your next conferencing destination? Home to a lively creative arts scene, exceptional café culture and abundance of bars and dining establishments to choose from, Wellington presents a world full of opportunities for delegates to experience while on a conference.
Whether you're looking for unique pre or post-meeting experiences to schedule in between downtime, we've collated our top 5 experiences for a truly Wellington conferencing experience.
1# Weta Workshop Tour
Located in the eastern suburb of Miramar, take the tour and get a glimpse into the workings of Weta Workshop and the film business. Start your journey at The Weta Cave show and watch an exclusive screening featuring behind-the-scenes interviews , then take the popular 45-minute guided Weta Cave Workshop Tour for insider knowledge and to learn more about the creative process and practical effects for award winning films such as The Lord of the Rings, The Chronicles of Narnia and District 9.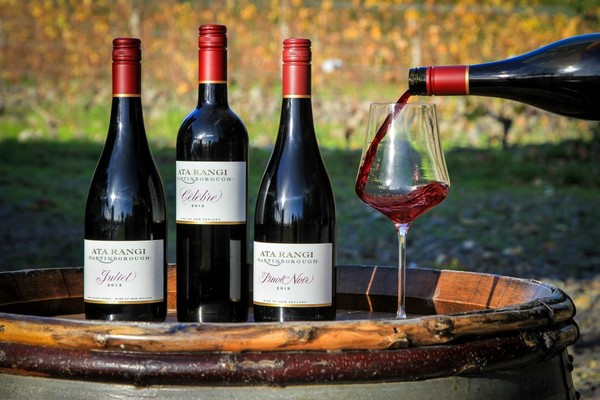 [Image Source: Wairapanz]
2# Martinborough Wine Tasting
If time is on your agenda, we recommend embarking on a short trip over the Rimutaka Ranges to the charming quaint wine village of Martinborough. A popular destination attracting both Wellington locals and tourists, Martinborough is home to some of New Zealand's best wineries and pinot noir. During the warmer months, rent a bicycle and enjoy cycling amongst the vineyards.
Not to be missed:
If you find yourself at Poppies, a wine tasting accompanied by their seasonal vineyard platter is a must.
Make sure Ata Rangi is on your list of wineries to visit during your wine tour. Ata Rangi holds a strong reputation not only in Martinborough but in New Zealand — respected as the bearer of one of New Zealand's best pinot noir.
3# See Wildlife at Zealandia Ecosanctuary
Zealandia makes the list of one of '33 things not to miss in New Zealand'. Why not give yourself and your delegates the experience to see some of the rarest and most extraordinary wildlife on the planet. Roaming around the sanctuary valley and enjoy a private tour with an expert guide who will educate you about New Zealand's unique ecological history.
4# Te Papa Museum
A visit to Wellington would not be complete without checking out Te Papa, New Zealand's leading national museum located on city's stunning waterfront. Educate yourself and discover stories about New Zealand's rich culture, art, geology and natural environment at an array of innovative and interactive exhibitions. In addition to Te Papa's permanent exhibitions, the museum hosts a diverse range of both New Zealand and internationally acclaimed art exhibition tours throughout the year.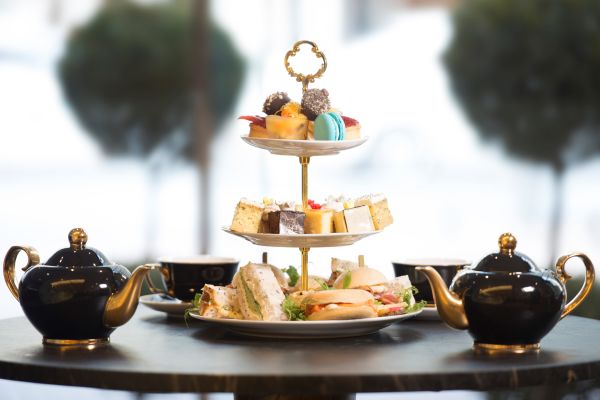 5# Indulge in the Capital's Culinary Scene
They say that Wellington has more bars and restaurants per capita than New York, if that's true you certainly won't struggle to find somewhere for a delicious bite to eat (the tough part will be choosing where to go). Take pick of our curated selection and plan an indulgent long lunch or unique dining experience specially for your delegates:
High Tea at The Lobby Lounge
From mouth-watering macarons to savoury tartlets, savour the moment and join us for a decadent afternoon affair at The Lobby Lounge. When searching for an elegant high tea in Wellington City , The Lobby Lounge High Tea does not fail to disappoint. Enjoy your choice of TWG Tea and a delightful selection of bite-sized savoury and sweet treats hand-crafted by in-house by patisserie chefs.
Logan Brown Restaurant
Known as a fine dining Wellington institution, year after year Logan Brown continues to be a top contender amongst Wellington's competitive dining scene. For truly unforgettable dining experience indulge your delegates with a 5-course or 7-course degustation menu.
Shed 5
Enjoy dining with glorious views of the Wellington's stunning waterfront at Shed 5. When the sun rays shine there's certainly no better spot for a delicious lunch at Wellington's premier seafood restaurant.